Home of our Award Winning English Cocker Spaniels
and
Your Dogs Home Away From Home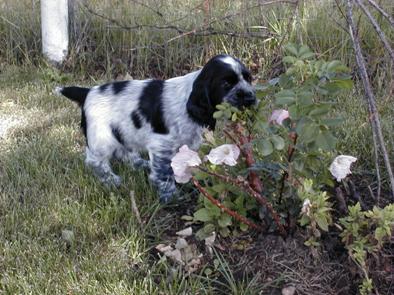 Welcome to the Kennel
Winauby Boarding Facility strives to provide the best possible care to your pet. Our focus is your petís personal comfort through hands-on care and a stress free environment. You will have peace of mind knowing that your pet will be receiving the excellent care that we, at Winauby Kennels, are proud to stake our reputation on.
The Fish Oil
We feed a top quality Herring Oil to all of our dogs and is the only suppliment we give. In the 18 years we have been doing this, our canine companions are healthier, shed less and live longer. This Omega 3 suppliment is human grade, approved by the Canadian Food and Drug Administration and is an excellent source of essential fatty acids. This Herring Oil is cold pressed and unprocessed......Nothing added, Nothing taken away from the natural fish. Check out the link and order yours today, your dogs will thank you for it.
Our English Cocker Spaniels
We raise sturdy, healthy English Cocker Spaniels. We occasionally have puppies that go to families and loving homes that will cherish them, as we do. We have Championship lines that can still hunt all day or lay on the foot of your bed while you take a nap. Our furry kids go to their new homes,
pre-spoiled and eager to please. Check us out.